Whether you're looking for cake, ice cream or a complete birthday kit, Pooch Cake has what you need to get the party started. 
We love dogs and we believe that they deserve the best. Celebrate your pup with delicious cake and ice cream just for them.
We'd love to hear from you.  I you have any questions or comments, please email us at [email protected]. We'll get back to you as soon as we can.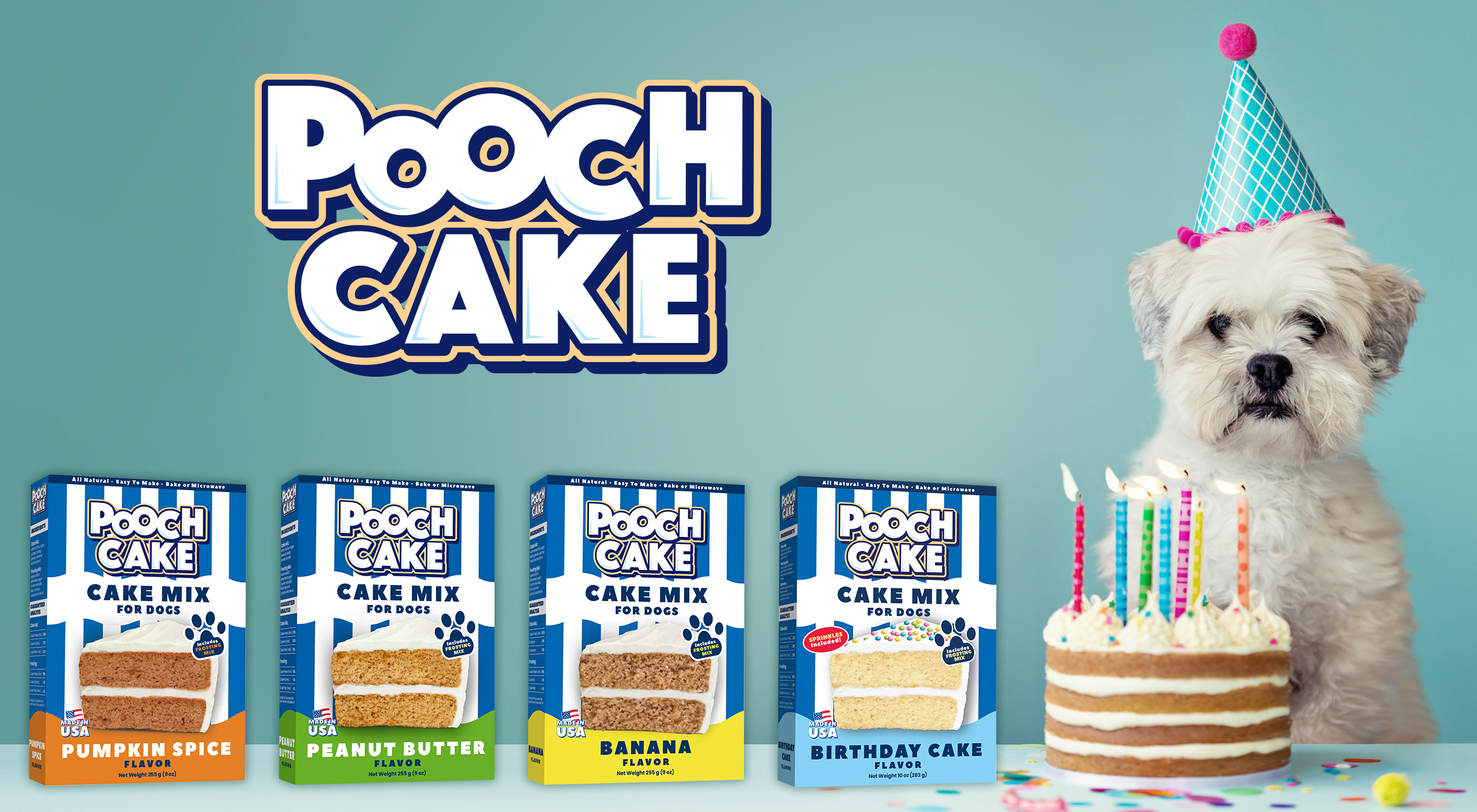 What Our Customers Have to Say
Tasty Cake for Birthday Celebration
"My Poodles loved this cake, it was easy to make and was enjoyed by my usually very picky eaters. I appreciated that the cake does not have a lot of ingredients and was good for dogs with food allergies. They loved the Peanut Butter flavor very much."
This was a hit!
"My little girl is super picky, so whenever I buy something new, it's a gamble whether she will even try it. She loves her peanut butter ice cream! It was fun to give her this on her birthday and as an occasional special treat. Definitely will be buying this again."
Mini Cupcakes
"I used this Pooch Cake and made Mini Cupcakes for my dogs birthday month celebration. It made 24 Mini Cupcakes. I do not bake but this was really easy. They came out as described. My 13 year old Newfoundland Snuffleupagus loved them."
Great birthday treats!
"These little ice creams are awesome. Just add water, stir, and freeze! It's great you don't have to store them in the freezer but can make one at a time. It does take 8 hours to fully freeze. My rescue dogs loved them for our oldest 10th birthday! Would definitely buy again."